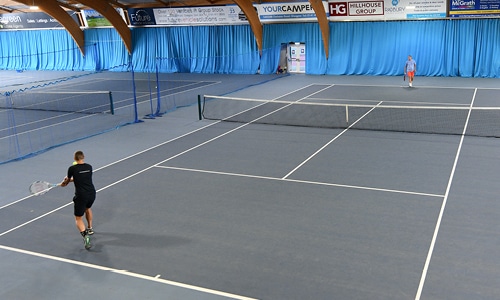 Tennis Only
from £17 per month
Free use of all outdoor courts at both Prestwick and Ayr Fort
Discounted indoor court prices
Ability to book a court up to 7 days in advance
Free LTA Advantage Free+ membership
Bring 4 guests for free a year
PRICES
ADULT SINGLE: £25
ADULT COUPLE: £45
OVER 60's: £19
OVER 60's Couple: £34
FAMILY: £46
STUDENT: £17
COUNTRY: £16
JOINING FEE £10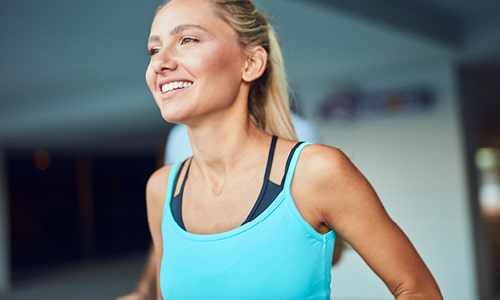 Fitness Only
from £21 per month
Free Fitness Classes
Free Training programmes
Manned Gym Area
25 Technogym EXCITE Cardiovascular and resistance stations
PRICES
ADULT SINGLE: £33
ADULT COUPLE: £59
OVER 60's: £25
OVER 60's Couple: £45
STUDENT: £21
JOINING FEE £25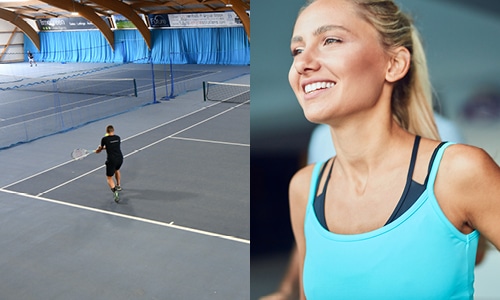 Tennis and Fitness
from £33 per month
Free Fitness Classes
Free Training programmes
Manned Gym Area
25 Technogym EXCITE Cardiovascular and resistance stations
Free use of all outdoor courts at both Prestwick and Ayr Fort
Discounted indoor court prices
Ability to book a court up to 7 days in advance
PRICES
ADULT SINGLE: £50
ADULT COUPLE: £88
OVER 60's: £38
STUDENT: £33
JOINING FEE £25
Country – must live more than 20 miles from the club
Family – consists 2 peak adult members & dependent children under 18yrs of age.
Membership Application Form
Guest Rules & Fees
Adult tennis members may bring 4 guests for free in any one year.
There after adult tennis members can bring up to 3 guests to play indoors for only £15 per hour.
Guests must be signed in and accompanied by a playing member at all times.
The member shall be responsible for ensuring that their guest observes the Club Rules.
A guest may only play up to four times during the year, regardless of who their host is.
Tennis Membership Benefits
Just some of the benefits of becoming a tennis member:-
Free use of all outdoor courts at both Prestwick and Ayr Fort.
Ability to book a court up to 7 days in advance.
Free LTA Advantage Free+ membership giving you access to benefits like the Wimbledon Ballot and the chance to buy Wimbledon Tickets.
Bring 4 guests for free a year.