Why Choose Personal Training?
Personal Training at Aspire Gym offers a transformative journey towards your health goals. With personalized attention from a professional, you'll experience tailored guidance, minimizing injury risks and maximizing results. The one-on-one interaction provides constant feedback and adjustments, ensuring efficient progress. Beyond physical changes, personal training boosts motivation, confidence, and self-esteem. It's an empowering investment in your health, offering sustainable fitness and long-lasting results.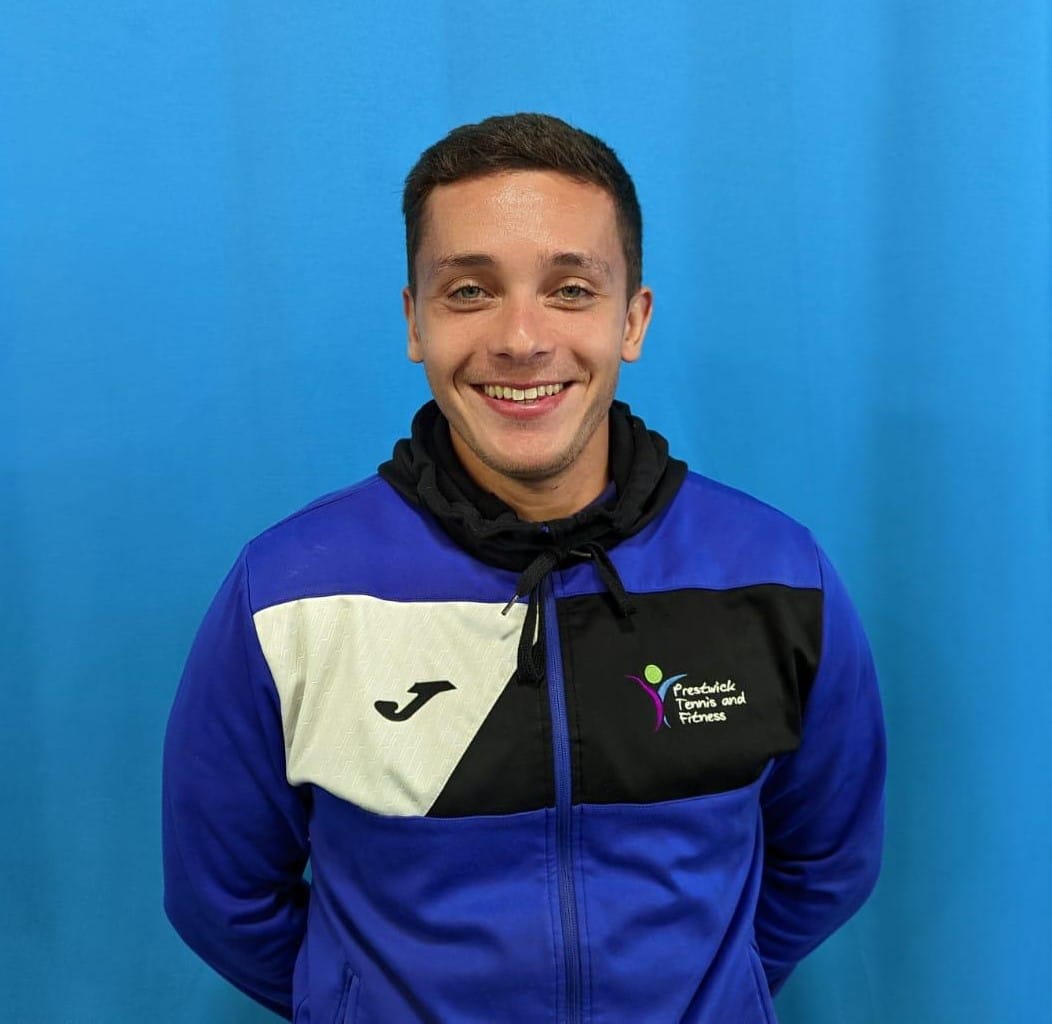 Calum Anderson
Meet Calum, your trusted partner in achieving a healthier lifestyle. As a Level 3 Personal Trainer and Level 2 Gym Instructor with extensive experience, Calum brings a wealth of expertise to help you reach your fitness goals.
With a friendly face that's familiar around Prestwick Tennis Club. Calum has worked with individuals from all walks of life, catering to beginners and advanced fitness enthusiasts alike. Passionate about transforming lives in the simplest and most positive way, Calum is dedicated to helping you achieve lasting results.
With Calum's personalized approach and unwavering support, you'll embark on a fitness journey that's tailored to your unique needs and aspirations. Say goodbye to ineffective routines and hello to a healthier, happier you.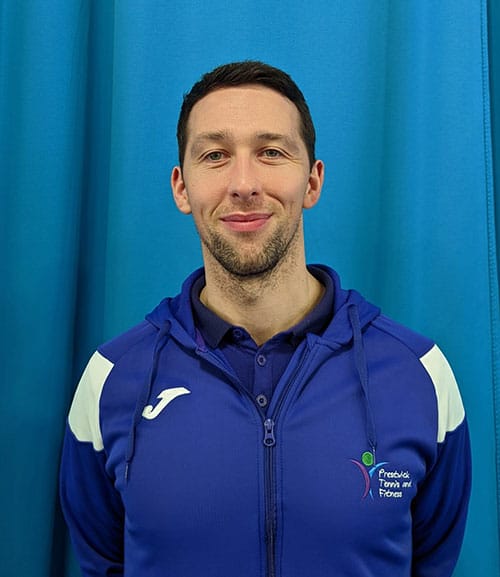 Chris Atkinson
Meet Chris, a highly experienced Level 3 Personal Trainer with a deep passion for fitness and a strong commitment to helping others achieve their true potential. With a solid educational foundation in health, fitness, and exercise, having completed an HND in Health Fitness & Exercise. Chris brings a wealth of knowledge to every training session.
With a track record of 20 years in the fitness industry, Chris has positively impacted the lives of countless individuals through both in-person and online coaching. Believing in the power of motivation, guidance, and education, Chris takes a personalized approach to training, tailoring programs to suit each client's unique goals and needs. 
Whether you're aiming to build strength, lose weight, improve athletic performance, or enhance overall fitness, Chris is dedicated to assisting you in reaching your aspirations. With a genuine commitment to helping others and a true passion for fitness, Chris will be your trusted partner on your journey towards success.
Don't miss the opportunity to work with an experienced and knowledgeable personal trainer who can unlock your true potential. Contact Chris today and take the first step towards achieving your goals.
Pricing
1 Single Session £30
Block booking 5 sessions 5% off at £142
Block booking 8 sessions 10% off at £216
Block booking 12 sessions 15% off at £306
Personal Training Enquiry
Thank you for your interest in our personal training services. To help us better understand your fitness goals. Please take a few minutes to fill out this enquiry form. Your response will enable us to tailor our services to meet your specific needs and provide you with an exceptional fitness experience.